MCNJ's FIRST EVER Virtual Psychic Fair
Saturday, December 12, 2020, 10am – 5pm EST on Zoom and by Phone

These intuitive Psychic Readers have been vetted by MCNJ. All are gifted in their field and are in service to bring forth the highest level of information to you from your guides and the Higher dimensions. Registration ends December 9th, but spaces will fill quickly.
Here are some of the kinds of Readings that will be available:
Animal Communication
Medical Intuition
Oracle and Angel Card Readings
Past Life Readings
Astrology and Sidereal Astrology
Evidential Mediumship
Enneagram
Numerology
Shamanic Healing
Tarot
1.
Choose from among the Readers listed below! (Try more than one!).
2.
Choose whether you want a 15 minute, 30 minute, or 60 minute reading (different readers offer different time slots).
3.
Click the register button to choose what time works for you and is on their schedule.
4.
You will be sent a confirmation by return email after your payment.
Readings are $45 for 15 mins, $75 for 30 mins, $150 for 60 mins. Registration ends Dec. 9th.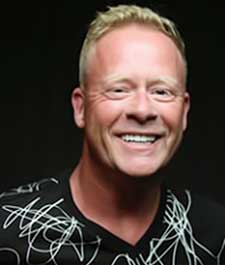 Bill Bradley is a MEDICAL INTUITIVE and CLAIRVOYANT HEALER who specializes in seeing the unknown causes and patterns that are hidden in a person's energy field and are causing disharmony to their health or wellness. He receives information from the spirit world and the spirits assist him to remove the disharmonious patterns of energy, and give specific, detailed information with startling clarity.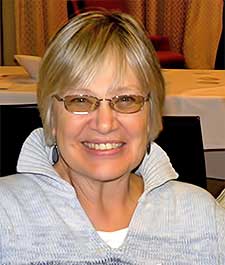 Diana Flanagan offers the ENNEAGRAM, TAROT and PAST LIFE REGRESSION/CLEARINGS as well as Matrix Energetics, Emotional Freedom Technique (EFT), and counseling. She is a Certified Mutual Awakening Teacher to assist persons to experience the WE-Space of connection and unity.  She has been a healing practitioner for over 29 years and developed workshops on human awareness and self-expression using the Enneagram and other healing modalities. As a metaphysical minister, she works with couples to create their own individual and special weddings and ceremonies.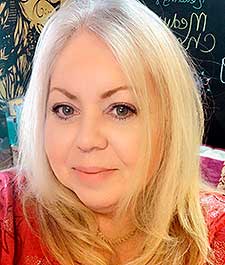 Diane Rivera is a 3rd generation INTUITIVE PSYCHIC MEDIUM and EMPATH. She connects with spirit guides, guardian angels, departed loved ones, ancestors, and elemental energies and asks those guides for the information, healing, and guidance that you need. Diane's readings often show the direction of your life path and can reveal the likely events that are coming because of choices. Diane uses the Oracle or other types of decks and may also use psychometry for information to flow. As an empathic healer, she helps you connect with your own inner healer. Diane also teaches and provides guided meditation and chakra balancing and sound healing using crystal bowls.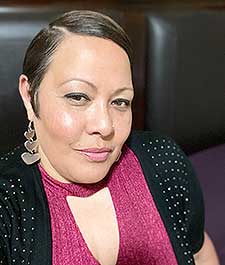 Dorothy Carmona is an INTUITIVE HEALER, REIKI MASTER & MEDIUM. Dorothy began seeing spirits at a very early age and has dedicated the past 5 years with complete dedication to fine tuning her gifts in order to be the best of service to those in need of healing. Dorothy offers Intuitive sessions, as well as Reiki/Breath Work Sessions, Chakra clearing, Mediumship, Oracle Readings. She receives information from spirit and is able to locate the imbalance in the emotional body to begin the healing process. She uses all her gifts, diverse experience, tools, and talents to help you achieve your goals, get unstuck, and into a better place!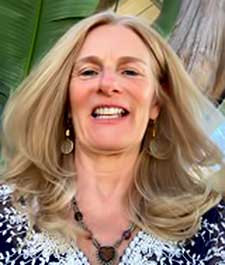 Janet Amato brings over 20 years of experience as a  GALACTIC SHAMAN, CHANNEL, MEDIUM and QUANTUM HEALER.  She transits Divine information quickly bringing insights for each person and/or session. Janet is known as a "World Bridger" for her creative teaching, bringing the old and the new worlds together. Janet consciously inspires to liberate, revitalize, heal and create balance in these changing times.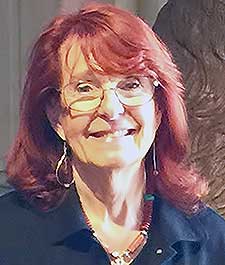 Rev. Karen Rose Slember is a compassionate and accurate EVIDENTIAL MEDIUM, PSYCHIC AND METAPHYSICAL MINISTER with over 35 years working for Spirit. She has an international clientele and teaches Mediumship, and Metaphysical Concepts. She'll be offering sessions in Evidential Mediumship, which is working with loved ones in Spirit, bringing accurate specific information about your loved one, heartfelt shared experiences and a message for you. She'll also be offering a Psychic/Tarot session, where Karen will work in the Power of the Spirit to bring you insight and possibilities for your life. For those looking to understand more fully their Spiritual Life Path, she'll also be offering Spiritual Assessments.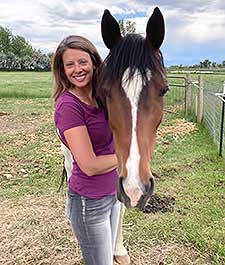 Kate Neligan

is an EQUINE-PARTNERED COACH, HEALER, AND ANIMAL COMMUNICATOR who is devoted to the human-animal bond. Kate pairs her intuitive gifts with those of horses to help people access their own inner power and connect to their life purpose. Kate has been a best-selling author, TEDx speaker, corporate marketing VP, and Huffington Post writer. She has a Master's in Spiritual Psychology and is certified in Equine Experiential Education. In equine coaching sessions, she facilitates life-changing transformation with horses and humans around the country. In animal communication sessions, she bridges humans and their beloved pets for conversations and healings that spark positive change.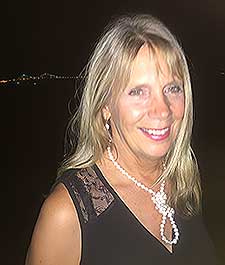 Lindsey Sass is Director of The NJ Healing Center. She is a natural CLAIRVOYANT GUIDE, MEDIUM, HEALER, and SPIRITUAL TEACHER and a nationally Certified Hypnotist with a degree in Psychology.She connects her clients to their deceased loved one's intending to bring love, comfort and spiritual guidance. She has created a specific technique to help her clients heal from the loss of their loved one and to own their natural gifts. She also guides them on their life path by understanding their gifts, talents and abilities and helps them toward a happier more fulfilling life including love relationships. Lindsey has been featured in five publications.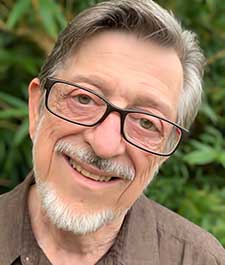 Michael Newton-Brown is a PSYCHIC TAROT READER, LIFE COACH, and EVIDENTIAL MEDIUM. His first Psychic experience was at the age of three. He learned the Tarot Cards in 1970 as part of his own Spiritual Journey and was taken to The Arthur Findlay College for the Advancement of Spiritualism in England. Michael has a forty-five year career using his abilities with actors to channel their characters. He has natural gifts as an Evidential Medium and is certified in Reiki and Tarot. He does readings for private clients, metaphysical shops, events, and  he teaches as well. Michael leads a regular Psychic Sarasota Trolley Tour.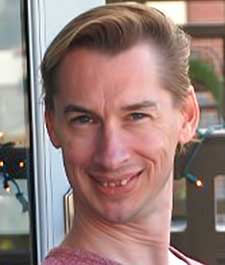 Michael Zaikowski is a professional psychic, medium, group teacher and individual mentor. He specializes in 13 SIGN ASTROLOGY, TAROT, LENORMAND, NUMEROLOGY and DREAM INTERPRETATION. Michael also provides ASTROCARTOGRAPHY for moves, relocations, college placement and many other opportunities based on one's planetary lines around the globe. He is also a Reiki Master-Teacher and Crystal Healer and is based in Hunterdon County, NJ.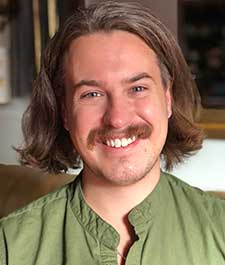 Richie Goff offers INTUITIVE TAROT CARD READINGS which blend traditional tarot card interpretations with intuited information. He grew up exposed to tarot from his aunt, Harriet Waginere, who mentored him on his tarot reading development. He loves delivering comprehensive Tarot readings which provide compassionate and practical steps for navigating life's journey. Not only should you leave with a better understanding of Tarot, but you will know how to apply those meanings in your everyday life.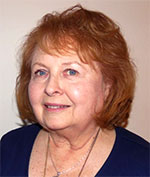 Harriet Wagniere is a SPIRITUAL COUNSELOR, TAROT CARD READER, PSYCHIC and MEDIUM as well as a trained HYPNOSIS CONSULTANT.  She has been reading and teaching Tarot for over 30 years.  Harriet uses Tarot as a sacred, symbolic system of communication with your Higher Self to give clients the guidance they are seeking. She is Director Emeritus of the Metaphysical Center and current Vice President of MCNJ and has served on the Governing Board in many roles. Harriet has been a teacher of the 13-level course of study in Metaphysics and Parapsychology as well as courses in Tarot, Meditation, and Dreams.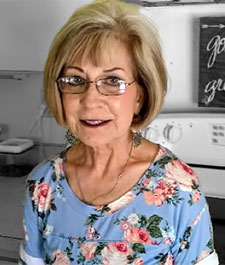 Linda Kammer has been reading Rider-Waite TAROT for about 20 years. She has also studied Astrology and Mediumship and is certified in Reiki, Shamanic Healing, and Clinical Psychology. Linda has about 40 years of experience as a certified Psychiatric-Mental Health Nurse Clinician. By entering spirit realms, trusting her intuition, and using her knowledge and skills in Psychology, she uses a problem-solving approach to interpret your cards. The outcome is inspired by spirit but empowered to the person for whom she is reading. Linda offers the hope for positive change along with her readings.
Registration ends Dec. 9th, but spaces will fill quickly.  Reserve your spot by clicking the button below!
All readings are for educational and entertainment purposes only and make no claim to provide medical, legal, or financial advice.
Once payment is complete, your time slot will be confirmed, and no one else will be able to book that time slot.  Because of this, there will be no refunds.  Readers have a tight schedule, and it is your responsibility to be on-time for your reading.
For questions or more information, contact: Peggy at peggymnel@aol.com