Solar Eclipse and Aries NEW Moon @ 12:12:19 am
Lunar Eclipse and WESAK Festival and Taurus FULL Moon @ 13:33:50 pm
Taurus NEW Moon @ 11:53:04 am
CHRIST's Festival/World Invocation Day and Gemini FULL Moon @ 23:41:31 pm
Gemini NEW Moon @ 12:36:56 am
Summer Solstice and Sun enters Cancer @ 10:58 am
Cancer FULL Moon @ 07:38:29 am
Cancer NEW Moon @ 14:31:37 pm
Leo FULL Moon @ 14:31:28 pm
Wednesday, August 16, 2023
Leo NEW Moon @ 07:38:29 am
Wednesday, August 30, 2023
BLUE Moon and Virgo FULL Moon @ 21:35:25 pm
Thursday, September 14, 2023
Virgo NEW Moon @ 21:39:36 pm
Saturday, September 23, 2023
Autumnal Equinox and Sun enters Libra @ 02:50 am
Friday, September 29, 2023
Harvest Moon and Libra FULL Moon @ 05:57:20 am
Saturday, October 14, 2023
Solar Eclipse and Libra NEW Moon @ 13:54:56 pm
Saturday, October 28, 2023
Lunar Eclipse and Scorpio FULL Moon @ 16:23:50 pm
Eastern Standard Time resumes/Daylight Saving Time ends 2am. Set Clocks Back one-hour, Sun November 5, 2023
Monday, November 13, 2023
Scorpio NEW Moon @ 04:27:11 am
Monday, November 27, 2023
Sagittarius FULL Moon @ 04:16:06 am
Tuesday, December 12, 2023
Sagittarius NEW Moon @ 18:31:49 pm
Thursday, December 21, 2023
Winter Solstice and Sun enters Capricorn @ 22:27 pm
Tuesday, December 26, 2023
Lunar Eclipse and Capricorn FULL Moon @ 19:33:00 pm
Wishes for When the NEW Moon Is in Each Sign
Aries ("I Am") is new beginnings, independence, and courage.
Taurus ("I Have") is money, contentment, and self-worth.
Gemini ("I Think") is learning, communication skills and calming mental anxiety.
Cancer ("I Feel") is home/family, nurturing and releasing insecurity.
Leo ("I Will") is love/romance, creativity, and generosity.
Virgo ("I Analyze") is physical health/diet/exercise, efficient organizing and relaxing perfectionism.
Libra ("I Balance") is marriage, negotiation skills and harmony.
Scorpio ("I Create") is empowerment, self-mastery and avoiding power struggles.
Sagittarius ("I Perceive") is the Quest for Truth, peace of mind and overcoming excess.
Capricorn ("I Use") is handling responsibility, reaching goals, and releasing controlling tendencies.
Aquarius ("I Know") is inventive solutions, humanitarian attitudes, and friendships.
Pisces ("I Believe") is psychic sensitivity, spiritual healing, and compassion.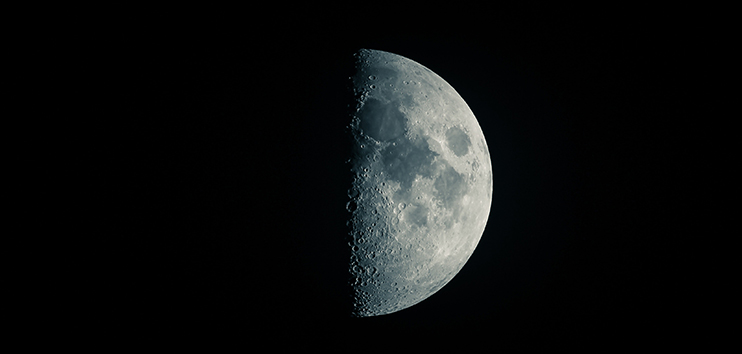 | | |
| --- | --- |
| Date and Time | Moon |
| Jan 10 @ 2:21pm | Prenumbral Lunar Eclipse and Capricorn FULL Moon |
| Jan 24 @ 4:41pm | Aquarius NEW Moon |
| Feb 9 @ 2:33am | Aquarius FULL Moon |
| Feb 23 @ 10:31am | Pisces NEW Moon |
| Mar 9 @ 1:47pm | Pisces FULL Moon |
| Mar 24 @ 5:28am | Aries NEW Moon |
| Apr 7 @ 10:34pm | Aries FULL Moon |
| Apr 22 @ 10:25pm | Taurus NEW Moon |
| May 7 @ 6:45am | Taurus FULL Moon |
| May 22 @ 1:38pm | Gemini NEW Moon |
| Jun 5 @ 3:12pm | Prenumbral Lunar Eclipse and Gemini FULL Moon |
| Jun 21 @ 2:41am | Annular Solar Eclipse and Cancer NEW Moon |
| | |
| --- | --- |
| Jul 5 @ 12:44am | Prenumbral Lunar Eclipse and Cancer FULL Moon |
| Jul 20 @ 1:32pm | Cancer NEW Moon |
| Aug 3 @ 11:58am | Leo FULL Moon |
| Aug 18 @ 10:41pm | Leo NEW Moon |
| Sep 2 @ 1:21am | Virgo FULL Moon |
| Sep 17 @ 7:00am | Virgo NEW Moon |
| Oct 1 @ 5:05pm | Libra FULL Moon |
| Oct 16 @ 3:30pm | Libra NEW Moon |
| Oct 31 @ 10:49am | Scorpio FULL Moon |
| Nov 15 @ 12:07am | Scorpio NEW Moon |
| Nov 30 @ 4:29am | Prenumbral Lunar Eclipse and Sagittarius FULL Moon |
| Dec 14 @ 11:16am | Total Solar Eclipse and Sagittarius NEW Moon |
| Dec 29 @ 10:28pm | Capricorn FULL Moon |
"Wishing focuses the mind at a "magical moment."  By combining wishes with the astrological timing cycles of the monthly New Moon, the desires of the heart can be transformed into material reality.  To use a NEW Moon Power Period, make your wishes up to 48 hours AFTER (not prior to) the exact time of the New Moon because the New Moon can't help you until it appears.  However, the most potent time is within the first 8 hours.  For New Moon Power Wishes to come true, they must be handwritten on paper, not typed on a computer.  DO make up to ten wishes on each Power Day.  DON'T exceed ten, as it would disperse the energy too much for your individual wishes to have the power they need to come true.  DO make more than one wish to activate the energy of the day, even if your 2nd and 3rd wishes involve the same issue.  The more wishes, the more dispersed the energy becomes.  Perhaps the most potent method is to make several wishes in one or two areas where you want to see major shifts and progress, approaching each issue from several different directions.   DO use every NEW Moon Power Period to make wishes so as not to miss those Power Days that are the most powerful for YOU, personally. It's okay to keep repeating your wishes each New Moon until they come true because some things take longer to manifest than others.
Sample Wishes:  I want to begin consciously experiencing peace and harmony in my life.  I want to easily find myself establishing routines that lead to vibrant health.  I want all fears about amassing tremendous amounts of money totally lifted from me.  I want to easily find myself creating financial independence in a happy way.  I want to easily attract, recognize and purchase the right car (home, party dress, etc.) for me at a price I can easily afford.  I want to attract and experience a healthy, happy romantic relationship.  I want the clear mind of the mystic in viewing my life and circumstances.
Wishes don't operate like affirmations, so after you've written them down and dated your list, short of throwing it away, you never have to see the list again — the outcome will still occur.  NEW Moon Power Days can change and revitalize your life.
Power Wishing combines with the mood of astrological timing and lunar cycles.  Affirmations operate without deference to timing.  Affirmations are based on the idea that consciously affirming the positive view will heal the negative idea that is creating an unwanted condition in a person's life.  The techniques of affirmations and positive thinking rely on the power of the mind to create reality.  By contrast, the ritual of wishing evokes surrender and activates the magnetic power of receptivity.  The wording of wishes is phrased in a way that gently opens us to receive our good.  Wishing accepts our circumstances.  It relies on the power of magic and spiritual help to create reality.  Wishing shifts our positioning toward an existing circumstance so that higher spiritual forces can come to our aid and facilitate different behavior on our part, which of course creates a different result in our world.
For example, if a person was facing habitual money problems, an affirmation might be: "I am abundant now."  A wish addressing the condition (combined with the power of astrological timing) might be: "I want all fears of poverty totally lifted from me" and/or "I want to easily find myself attracting lots of money in a happy way."  As our attitude shifts by virtue of our invocation, we naturally make different choices which lead to different results."—Jan Spiller
Written words act as magnets pulling us towards accomplishing our goals.  NEW Moons promote growth in our lives.  FULL Moons and Festivals are powerful times to meditate.  The Wesak Festival is the most powerful time of the year to meditate.  A BLUE Moon is when a FULL Moon occurs twice in the same month.  A SUPERMOON is the phenomenon whereby the Moon appears particularly large in the sky owing to the coincidence of its closest approach to the earth.  Solstices are highly sensitive points of spiritual activity.  Equinox is the time of year when Earth's magnetic field is briefly balanced.  Eclipses provide catalysts for change.  Solar Eclipses are like double-triple NEW Moons.  Mercury governs all transportation and communication issues.  It rules intelligence, education and truth.  When it is in retrograde, some of its power is held back and we can expect indecision and changes in plans.  While Mercury is Retrograde, it is important to give greater attention to accuracy, details and daily routine.
Meditate on The Great Invocation at FULL Moons.  FULL Moons crystallize events and bring completions.  The FULL Moon period is a time of opportunity, a time when humanity can become receptive to spiritual impression.  At the time of the FULL Moon, it is as if a door stands open between the inner and outer planes of consciousness, a door through which spiritual energies can more easily contact and impress human consciousness.  For two days prior to the Full Moon, on the day of the Full Moon itself and for the two succeeding days, five days total, endeavor @ Sunrise, @ 12 Noon, @ 17:00 pm and @ Sunset plus the Exact Time of the Full Moon in your own land to say The Great Invocation with the intent to invoke, precipitate and anchor in outer manifestation the waiting potencies.  Do this aloud whenever possible and in group formation whenever feasible.  It is the focused power of unemotional thought which will bridge the present existing gap and link together more closely the two worlds of spiritual activity and of human demonstration.  So Be It!
Resources:
Harriet Wagniere, B.S., M.A.
New Moon Astrology by Jan Spiller and The Astrological Edge @ www.JanSpiller.com
The Lucis Trust Society www.LucisTrust.org