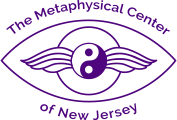 PO Box 94 Bloomingdale, NJ 07403
501(c)(3) non-profit tax exempt educational organization
www.metaphysicalcenter.org
Contact: 973.298.2640 or info@metaphysicalcenter.org
If you would like to make a tax-deductible contribution to the Metaphysical Center of New Jersey, please contact us. We will send you a receipt by mail. With deepest gratitude for your generosity which will support our classes, programs, and continued operation of the Metaphysical Center, we send our blessings.
Donate online by clicking the button below.