Virtual Psychic Fair Sponsors
Support Our Sponsors
The following sponsors have graciously supported MCNJ.  Please repay their kindness by supporting them.
FEATURED ENLIGHTENED SPONSOR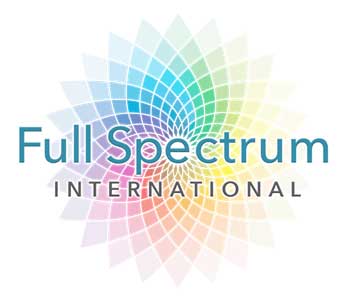 Full Spectrum's newest wellness tool, the Energy Enhancement System is a 5th dimensional, bio-harmonic frequency tool that combines Body, Mind, Spirit and Science to help you achieve peak performance and reach higher states of health , consciousness, and self-actualization.  The effects of sitting in this "charged" field are cumulative. The more you are exposed, the more your body can move toward a healthy millivolt level. The body begins to rejuvenate itself and initiates a powerful process of self-healing. EESystem provides the ideal "frequency bath" and the body responds with its innate wisdom, re-calibrating to homeostasis.

Benefits reported include:
Deep relaxation and meditation states · Pain and inflammation relief · Improved immune function · Increased confidence and emotional stability · Accelerated recovery post-surgery and injury · Increased energy · Improved skin texture and appearance · Improved stress tolerance & sleep · Enhanced learning states, improved creativity · Improved mental focus (as measured by EEG) · Balance R and L brain hemispheres (measured by EEG) · Improved athletic performance · Improved blood tests · Detoxification and oxygenation · Promotes antidepressant activity as it reduces noradrenaline uptake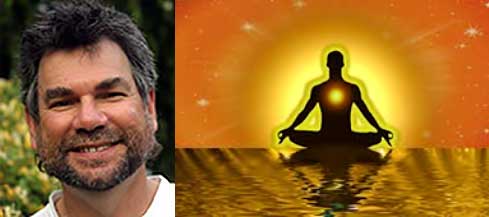 Kenneth Langlieb, Ph.D., Psychologist
Lic # 3073 since 1993
Specialty in Holistic/Natural Treatments for Anxiety and Stress
171 East Ridgewood Avenue, 2nd floor, Ridgewood, NJ 07450
Home Office in West Milford, NJ
CONTACT HIM AT:
973-208-0085  |  http://langlieb.com  |  KLanglieb@aol.com

Bill Prinzivalli
IMPROV TO IMPROVE COMMUNICATION AND BUSINESS SKILLS: Private workshops available
CONTACT HIM AT:
www.Prinzivalli-Consulting.com    www.ConsciousBasedImprov.com
Bill@ConsciousBasedImprov.com
201-934-0125

Dr. Gerald Buchoff, BVScAH (DVM)
HOLISTIC PET CARE:Holistic Veterinary and Home Care for Dogs, Cats, and Other Pets
CONTACT HIM AT:
125 Paterson Avenue
Little Falls,   NJ   07424
www.hpcnj.com       office@hpcnj.com  
973-256-3899   
Fax: 973-939-8422
Dr. Ken Harris
Healer – Inspirational Speaker
CONTACT HIM AT:
51 E. Prospect Street Waldwick, NJ 07463
KennetHarris@me.com   www.doctorkenharris.com
201-927-3380
Author: Synchronicity: The Magic -The Mystery-The Meaning
Christine DiDomenico
ACCESS YOUR EXCELLENCE: Coaching & Energy Healing
CONTACT HER AT:
615 Chestnut St., Washington Township, NJ 07676
Accessyourexcellence@gmail.com
845-825-2362
Erina Carey Cowan
AWAKENING HEARTS AND MINDS: Courses, Sessions and Presentations to support your path of Awakening
CONTACT HER AT:
4345 Comanche Dr Unit 3
Boulder, CO 80303
www.AwakeningHeartsandMinds.com
949-677-5169
JOIN US FOR THE VIRTUAL PSYCHIC FAIR
Saturday, December 12, 2020, 10am – 5pm EST on Zoom and by Phone

These intuitive Psychic Readers have been vetted by MCNJ. All are gifted in their field and are in service to bring forth the highest level of information to you from your guides and the Higher dimensions. Registration ends December 9th, but spaces will fill quickly.
Here are some of the kinds of Readings that will be available:
Animal Communication
Medical Intuition
Oracle and Angel Card Readings
Past Life Readings
Astrology and Sidereal Astrology
Evidential Mediumship
Enneagram
Numerology
Shamanic Healing
Tarot
1.
Choose from among the Readers listed below! (Try more than one!).
2.
Choose whether you want a 15 minute, 30 minute, or 60 minute reading (different readers offer different time slots).
3.
Click the register button to choose what time works for you and is on their schedule.
4.
You will be sent a confirmation by return email after your payment.
Readings are $45 for 15 mins, $75 for 30 mins, $150 for 60 mins. Registration ends Dec. 9th.
All readings are for educational and entertainment purposes only and make no claim to provide medical, legal, or financial advice.
Once payment is complete, your time slot will be confirmed, and no one else will be able to book that time slot.  Because of this, there will be no refunds.  Readers have a tight schedule, and it is your responsibility to be on-time for your reading.
For questions or more information, contact: Peggy at peggymnel@aol.com