Metaphysical Center of New Jersey EXCLUSIVE – A $250 Value:
We are so excited to announce this Valentine's Special for you.  Jennifer Dickens, a certified HeartMath trainer, is offering an online Heart Activation program exclusively for MCNJ followers.
When:
February 12, 2020, 7PM EST
February 13, 2020, 12:30PM EST
(note this is an online program, and you will receive additional details via email)
Members: Enjoy this FREE 1-hour Heart Activation, register now (Limited Availability)
Non-Members: $15
February 12, 2020, 7PM EST
February 13, 2020, 12:30PM EST
Become a Member and get this program for FREE!:
Individual Membership: $30
Students and Seniors (62 yrs. & older): $20
Remember, your membership payment is tax-deductible as allowed by law.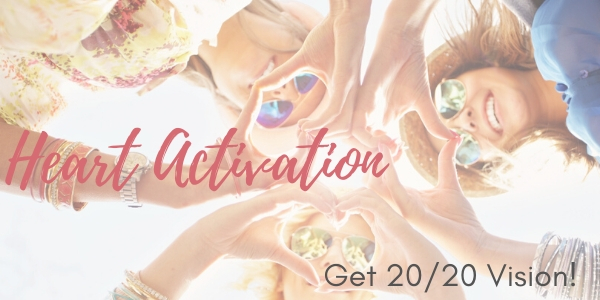 HEART ACTIVATION uplifts your spirit and helps you:
– Feel alive, compassionate and joyful.
– Reduce fear, anxiety and stress.
– Deepen connections and communication.
– LIVE RESILIENTLY!
This is the entry point, the foundation of Awakening Your Heart Wisdom to Live Life With Heart! In this 1-hour Heart Activation you'll discover simple, practical, techniques that can help you to deepen your heart connection, de-stress from challenging situations, big or small; as well as, build personal resilience boosting your ability to "Get 20/20 Vision!"
Learn to integrate science-based techniques to change the way your body's physiology responds in stressful situations and how to develop a state of inner ease in all of life's moments.
Make a commitment to yourself to Awaken Your Heart Wisdom and experience the full expression of life in love, joy and happiness.
Bio:
Your guide through the Heart Activation journey:  Jennifer Dickens

Inspired by her healing journey, Jennifer left her executive career in the corporate world where she had worked for prestigious real estate developers, finance and global Fortune 100 companies and founded Whole Life Marketing a successful Health & Wellness digital marketing agency https://wholelifemarketing.com. For the past 12-years she has committed herself to only providing purposeful service supporting the betterment of humanity. In 2018 it became clear she had to Awaken All Hearts to Divine Love, that this would be her life purpose moving forward. She delved into mastering the science of the Heart and became a Certified Heart Coherence and Resilience Coach. As a Certified HeartMath Coach she caringly mentors people in discovering their true authentic self by  awakening their own heart, accessing their heart wisdom and discover their own divinity. She encourages you to commit to your Magnificence and experience the Wonderment of Divine Love… it's beyond anything you can imagine.  Attend this online class to activate your hearts divine wisdom and open up to a world of wonder, and a life of magnificent ecstatic joy.