MCNJ's Spring Virtual Psychic Fair Readers

Below, are all the psychic readers who participated in the 2022 Spring Virtual Psychic Fair.  If you missed it, feel free to contact them directly (each psychic has contact information).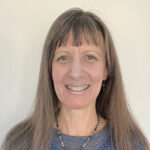 Joanie Eisinger of Joanie's White Light Healing is offering Psychic Readings and Healings, as well as Mediumship. She specializes in Past Lives to uncover blocks to relationships, career, prosperity, and more. She is a medical and animal intuitve, clears energies, and identifies a person's Divine Purpose. As a former therapist for ten years, she was "fast-tracked" in her 40's and is able to assist others with their Awakening. With Love and grace, as well as humor and compassion, she helps a client to feel heard and accepted without judgment. Clients can expect that their questions will be answered by Joanie, one by one in a timely manner. Difficult situations can be delved into for meaning. If there are blocks, they will be identified for healing. MUCH information is given during this time. The client will feel they know more than they did before going into the meeting.


For further information about Joanie please see her Website at

www.joanieswhitelighthealing.com and contact her at 908-337-9759. YouTube channel: Joanie Eisinger and on Facebook at Joanie's White Light Healing.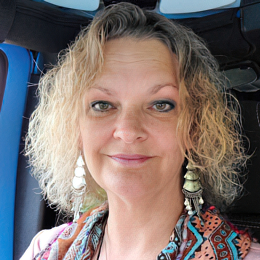 Lisa Daley is offering Psychic Oracle Readings.  Her main connection to Spirit is through the Elemental realm. She not only connects with angels but also with her own and a client's guides and ancestors as well. Lisa comes from three generations of intuitive ancestors. Through the use of Oracle Cards and/or Tea Leaves, Lisa connects with Spirit Guides, Angels & Loved Ones. She has had premonition dreams & spirit visitation since a young age.  She uses clairvoyance, clairaudience, clairsentience, claircognizance, and clairsalience in her readings as well as tapping into her client through her empathic nature. Once the door is opened to Spirit, a client can expect that messages will come through via signs, symbols, spoken word, sound, and feelings. Lisa will share whatever messages come through. Sometimes an ancestor will show themselves and give a message, as well. Lisa can be reached at Angel Aura Spiritual Boutique in Pawling, NY.  She also offers oracle and tea leaf readings at Ye Olde Gift Shop at Eastdale Village in  Poughkeepsie, NY. Contact her at 845-240-0881 or by email at daleydouble2@yahoo.com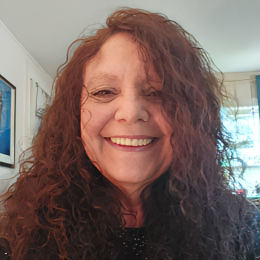 Pina, Lady of the Light, is offering Angel Oracle and Mediumship Readings.  She works in the Angelic Realm and while she doesn't focus on any particular outcome, she remains open to the way that the Angels work with her to give her client whatever they need.  She also enchants candles to help with manifestation. Lady Pina uses her gifts to help others. She has worked as a Psychic Consultant with the Connecticut Paranormal Research Society and The Smoking Gun Research Agency in Connecticut. In a reading, the client can expect that she will talk about the Angels and how to understand their messages.  She will share any communication that she receives from their Angel, the Arch Angels or the Divine. If a Spirit comes through, she will deliver any message they have for their loved one. For further information about Lady of the Light, she can be reached at Angel Aura, in Pawling, NY, Talisman and Caldron in Derby CT, and Ruby Tree in Woodbury, CT.
She is also available for private parties by calling 203-312-4497 or by email at ladyofthelight3@optonline.net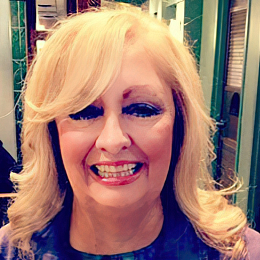 Dawn Dittmar is offering Astrological Readings, Tarot Card Readings and Oracle Card Readings and gives either a generalized reading or answers to specific questions. Together with the client, they decide whether an Astrological approach or a Tarot card, or The Ancient Celtic Wisdom of Avalon card reading would give them the most insights. She uses Solar Fire and can cast a chart in about a minute's time for an astrological reading. She was taught Astrology by her grandmother at the age of nine and has been reading Tarot since she was seventeen. By combining her extensive experience as an attorney with her background in Metaphysics, she invokes Cosmic energies and guidance from the Universe that helps the client solve problems and serve their Highest Purpose. Depending on the modality chosen, Dawn will answer client's questions in a realistic, structured and heart-centered reading.  She has a down-to-earth, yet gentle style that most people say is fun and positive and can easily relate to.
Dawn can be contacted at 732-449 2647 or Dawndittmar@aol.com.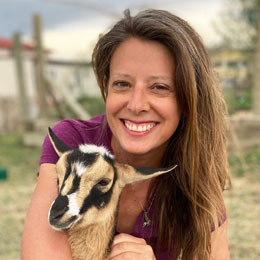 Kate Neligan is offering Animal Communication & Healing sessions as well as Horse Wisdom Readings. She supports clients in understanding their pets and helps people find clarity in their life by listening to and channeling horse wisdom. She pairs her clairaudient and highly developed intuition with Spiritual Psychology and horse listening skills. Using a photo in an Animal Communication reading, Kate connects to your beloved pet (living or passed) offering support around behavioral issues or what their animals are thinking and feeling. She offers clearing techniques to support an animal who is having challenges as well. She does not do lost animal cases. In Horse Wisdom readings, the client chooses a photo from horses Kate works with (living and passed) and brings through a message from that equine for you. She receives channeled guidance in response to questions about an area of your life. People often find great clarity and spiritual insight comes from horse wisdom and people feel their power, joy, and heart as well.


For further information about Kate please see her website at

www.kateneligan.com

or on Instagram

https://www.instagram.com/kateneliganequinecoach/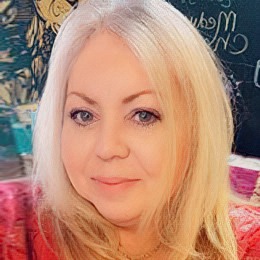 Diane Rivera is offering Psychic Medium Readings, Soul Life Readings, and Angel Oracle Readings.  As a Psychic Medium/Empath/Healer Diane looks into the client's heart for their soul's life purpose and transmits information from their guides. Diane is a third-generation medium growing up surrounded by spirits as both her mother and paternal grandmother were psychic. She came to understand that not everyone sees spirits as naturally as she and her family do. As an adult Diane became a spiritual seeker, needing to learn more about this spiritual world that surrounded her. This thirst for understanding, and her Angel guides, led her to open her own boutique. When a client receives a reading, Diane makes a channeled heart/love connection to them. She asks the client's ancestors, spirit guides, angels, or divine energies to provide her with messages, spiritual guidance or to give any healing that they need. She will focus on any question or area such as Health, Relationship, Job, Family, Past Life, or Spiritual Counseling.
For further information about Diane, please see her website at www.AngelAuraSpiritualBoutique.com and contact her at 845-406-7021 or email riveradiane13@gmail.com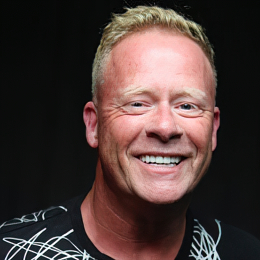 Bill Bradley is offering Psychic and Medical Intuitive Readings.  He specializes in seeing the unknown reasons for illness or any issue in the mental, physical or spiritual body. Bill works as a full-time medical medium and clairvoyant healer.  He provides energy scans and chakra clearings for his clients. As a distance medical medium, Bill has clients worldwide helping people with cancer, depression, and many other medical issues. He has found it's the unknown events or patterns in our lives and bodies that are what's causing illness or creating stress and anxiety. He sees these patterns within the body and removes them, allowing the color to flood back into a person's life. In a reading, Bill acts as an interpreter. He speaks the language of energy. He scans the energy of an illness in the body and sees the relationship between the body and the soul. He provides insights that are usually hidden and unknown and then clears them.


For further information about Bill, please see his website at

www.billbradleyreadings.com

or call 973-262-4355 or email

billbradley88@gmail.com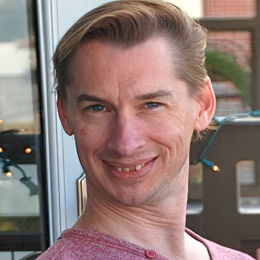 Michael, The Practical Magi, is offering Tarot, Psychic and Mediumship Readings. He helps clients explore any area of their life that is of concern.  He can also give readings related to past lives as well. Michael incorporates 13 Sign Sidereal Astrology, Astrocartography, and Numerology in his work as well as the Lenormand Cards using the Grand Tableau layout. Michael began seeing and hearing spirit at the age of two.  He accepted and denied his gifts many times until he finally allowed his psychic abilities to come back through and he began working with spiritual energies again. Michael asked Divine Mind for help and accepted his role as a psychic counselor and healer. When Michel gives a reading, a client can expect a combination of tarot, psychic and medium work in a session unless mediumship is specified.  He prefers his clients to have questions prepared ahead and he encourages a recording of the session.
For further information about Michael, the Practical Magi, please see his website at https://thepracticalmagi.com or contact him via email at michaelzaikowski@gmail.com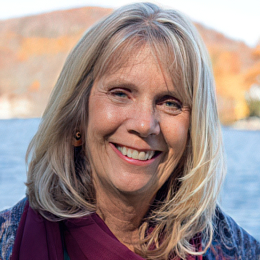 Lindsey Sass, Director of NJ Healing Center, is offering Clairvoyant Mediumship. She specializes in connecting people with departed loved ones to help them heal through the mourning process.  She also receives clairvoyant guidance about the gifts, talents, and abilities of her clients and can help to clear the karma from Past Lives. Lindsey was struck by lightning in 1997 and had a near-death experience that altered her life. After that time, she became clairvoyant and a psychic medium. She encountered the spirit of her deceased father and was told that she had to go back to her body and live her life. When a departed loved one comes through in a reading, a client can expect to feel peace, calm, and a sense of healing that takes place. When a client is looking for personal guidance, Lindsey provides improved clarity and a better understanding of oneself helping them to find new positive pathways in their spiritual lives.


For further information about Lindsey please see her website

www.NJHealingCenter.com,  973-714-0765, and on FaceBook at NJHealingCenter LindseySass.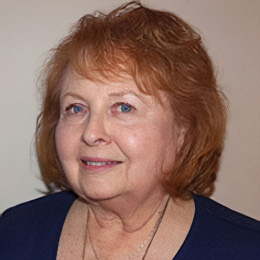 Harriet Wagniere is offering Intuitive and Tarot Readings in which any and all questions can be addressed including past lives, medical information, and spiritual connections with loved ones. Her Tarot readings offer a Kabalistic and psychological as well as a spiritual interpretation. Harriet is the Director Emeritus of MCNJ with over 40 years of experience as an intuitive and Tarot reader and Tarot teacher.   She has advanced metaphysical training and is a teacher of the Metaphysical Center in New Jersey.  She has taught the 13-level course of study in Metaphysics and  Parapsychology as well as Tibetan Studies and her own unique Tarot courses. Currently, her book on Tarot is being prepared for publication. When a client receives a reading, Harriet gives practical guidance about their concerns and spiritual direction for their soul. She is completely present and attentive to the needs of her clients and pursues everyday guidance for them with an open, loving heart.
For further information about Harriet please call 973-670-7691.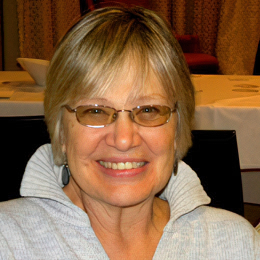 Diana Flanagan is offering Tarot Card Readings, Enneagram, and Psychic Messages. Healing may be included with the reading as she is able to remove energy blocks from people and houses. The Tarot readings may incorporate an aspect of psychic reading as cards are a portal to higher consciousness. When she works with the Enneagram, a tool for identifying nine personality types, Diana brings awareness to a client's "automatic" way of being and can assist you in finding your fully realized self. She has been involved with many modalities of energy work, healing and metaphysics for over 40 years teaching EFT, Matrix Energetics and the Mutual Awakening Practice. When Diana gives a reading, she looks to see what is currently going on in a client's life, the blocks or issues that may be hindering or helping in achieving your life's path.  As a channel for Spirit, she facilitates past life regressions and identifies what may be needed to remove trapped energies and what is necessary to move forward.
For further information about Diana please call 201-970-5356  or email her at dianamflanagan@aol.com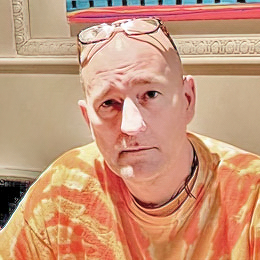 Robert, the Tarot Guy, is offering Psychic Intuitive Tarot Readings and Oracle Cards. He gives a general reading based on what guidance he receives from Divinity, from Spirit. He has 40 years of experience reading Tarot in private practice and at Psychic fairs throughout the NY tri-state area. In a reading, Robert covers the general areas of life where his clients have questions. He looks at the Oracle Wheel and Tarot cards to give guidance on any area of life from work to love. He asks for whatever is for the best and highest good of his client.


For further information about Robert, call his cell phone at 201-370-9494 or email him at

hhvbrb@gmail.com.